Do you see the clouds wrapping the sky ?
Emerging South Asian artists working on the concept of 'Identity'
A Projection of artist works from South Asia at the Night of the Year, Les Rencontres d'Arles.
Concept Note
South Asia is a tapestry of plural ecologies, a confluence of civilisations, religions and regions. The wounds of colonialism along with certain pre-colonial legacies has instilled an 'us vs them' ideology into this bubbling culture of diversity. In navigating the region's contemporary reality, one finds that the concept of identity plays a central role in defining the many nationalisms it contains, forming allegiances on the one hand and reifying dichotomies on the other.
What is meant by having an 'identity'? Our names, faces, places, colour of skin? Our kin perhaps, and their histories and memories. It could be our mother tongue, gender orientation, the preference of our palates. Does the algorithm-driven echo chamber of our digital lives reveal any of it? Perhaps it is best characterized as an enigma, an ever-morphing amalgamation of diverse elements. 
The curation presents the work of South Asian artists working around concepts of identity. Together they explore whether photographs reveal the climate of a region or are rather complicit in furthering divisions; and seek to understand to what extent an image can preserve a sense of community. At the end, is there a South Asian way of seeing?
Sound partner : CONSOLIDATE COLLECTIVE
About 13 JARA COLLECTIVE | @13jaracollective
13 JARA is an ensemble of visual storytellers drawn together by the idea of rooting a sustainable system of cooperation among a variety of art practices and identities through modes of collective actions such as publications, exhibitions and workshops.
Balaji Maheshwar I Gayatri Ganju I Jaisingh Nageswaran I Joe Paul Cyriac Karthik Subramanian I Priyadarshini Ravichandran I Sathish Kumar | Senthil Kumaran I Sridhar Balasubramanium I Uma Bista | Valentina Abenavoli I Vinayak Suresh I Vinod Babu Venkapalli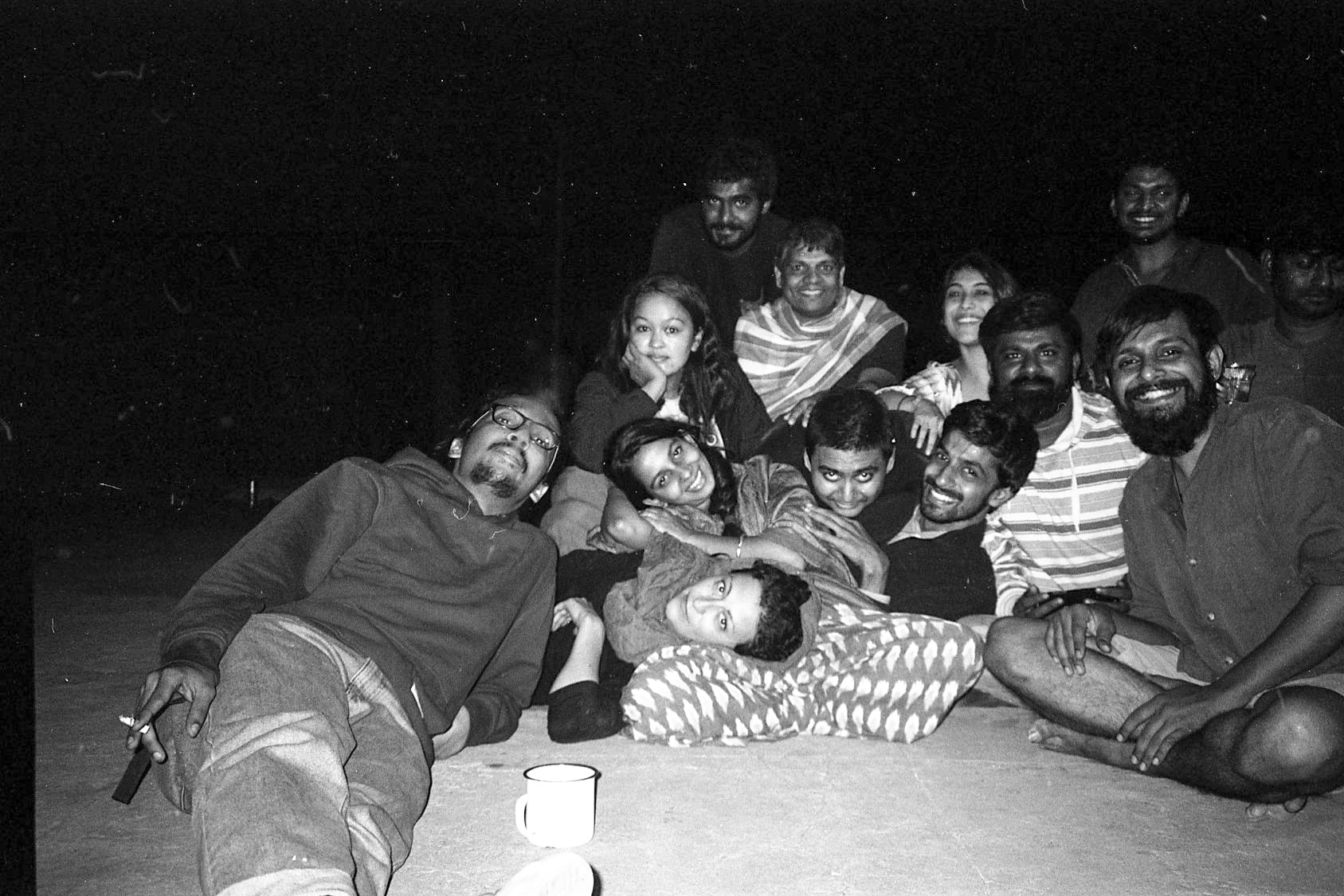 About CONSOLIDATE COLLECTIVE | @consolidateblr
Consolidate is a Bangalore based record label and collective. With regular releases showcasing the seemingly singular talent that Bangalore (and more recently, beyond) possesses, Consolidate provides a much needed reference to not only Bangalore, but the contemporary Indian electronic music scene as a whole.
Aniruddh Menon // Aniruddh Menon is a Bangalore based producer who works with hip-hop inspired lo-fi beats and obscure chopped samples to weave a soundscape that acknowledges the sounds he grew up around without succumbing to nostalgia. His debut full length Lovesongs (released via Consolidate) was a journey into sounds that populated his early life filtered through the prism of adulthood. Besides his solo work, Aniruddh is a member of Machli and Monsoon Search Party.
Rahul Giri // _RHL Kathmandu raised, Bangalore based producer Rahul Giri has many avatars. He's one half of downtempo electronic duo Sulk Station, the face behind the abstract electronic sounds of _RHL, and, as his music collective/record label Consolidate proves time and again, Bangalore's busiest music fanatic.
Khus Fir // Rishabh Iyer Rishabh Iyer is a product of the Bangalore's thriving electronic music scene, where he's been producing, performing and releasing music since 2012. Rishabh, who began writing and recording music in his bedroom in his first year of art school, has since released two album's - Tourguide Impostor, Standing Feathers and an EP "To Each Their Own" as Worms' Cottage. In August 2020 Rishabh put out a 6 track EP "On Talons" as Khus Fir. A tail is his latest single/music video under the new moniker.
Badie_a // Aditya Bhradwaj Badie_a (Aditya Bharadwaj) is a visual artist and designer based in Bengaluru. He's been a behind-the-scenes participant in Consolidate activities for the past few years. You might have seen him play the bird in Disco Puppet's production of Aranyer Din Ratri, or seen him at one of our live shows, adding to the chaos.
Aerate Sound // Aerate Sound is a Bangalore based A/V duo made up of Joe Panicker and Naquash. Their live sets merge a sound inspired by the sample driven hip-hop/beat culture (think DJ Shadow, J Dilla ) with video art and visual experiments to create a highly cinematic and immersive experience. They released their debut album "Only For External" this march via Consolidate - a Bangalore based record label/collective.
Image credit: Ronnie Willis // Red Bull Content Pool