Meet the Awardees
The Danish Siddiqui Award for Photo of the Year:

Kunal Patil
Photo Story of the Year: 

Zishaan Akbar Latif
News and Current Affairs: Single Image 

Award: Harsha Vadlamani
News and Current Affairs: Photo Story

Award:  Zishaan Akbar Latif
Climate Change and Conservation: Photo Story

Award: Siddharth Behl
Social Documentary: Photo Essay 

Two Awards: Richa Chandru Bhavanam & Sagnik Datta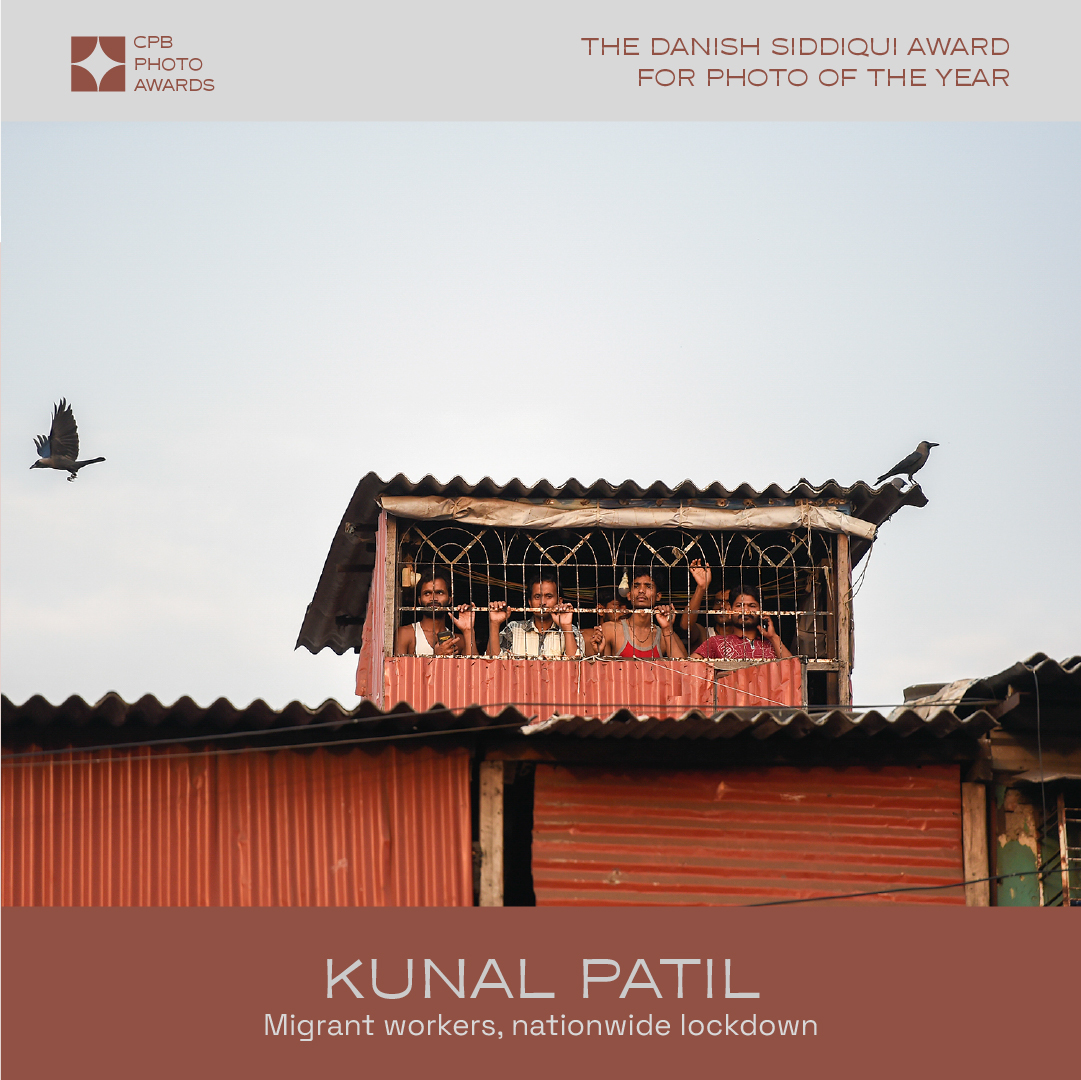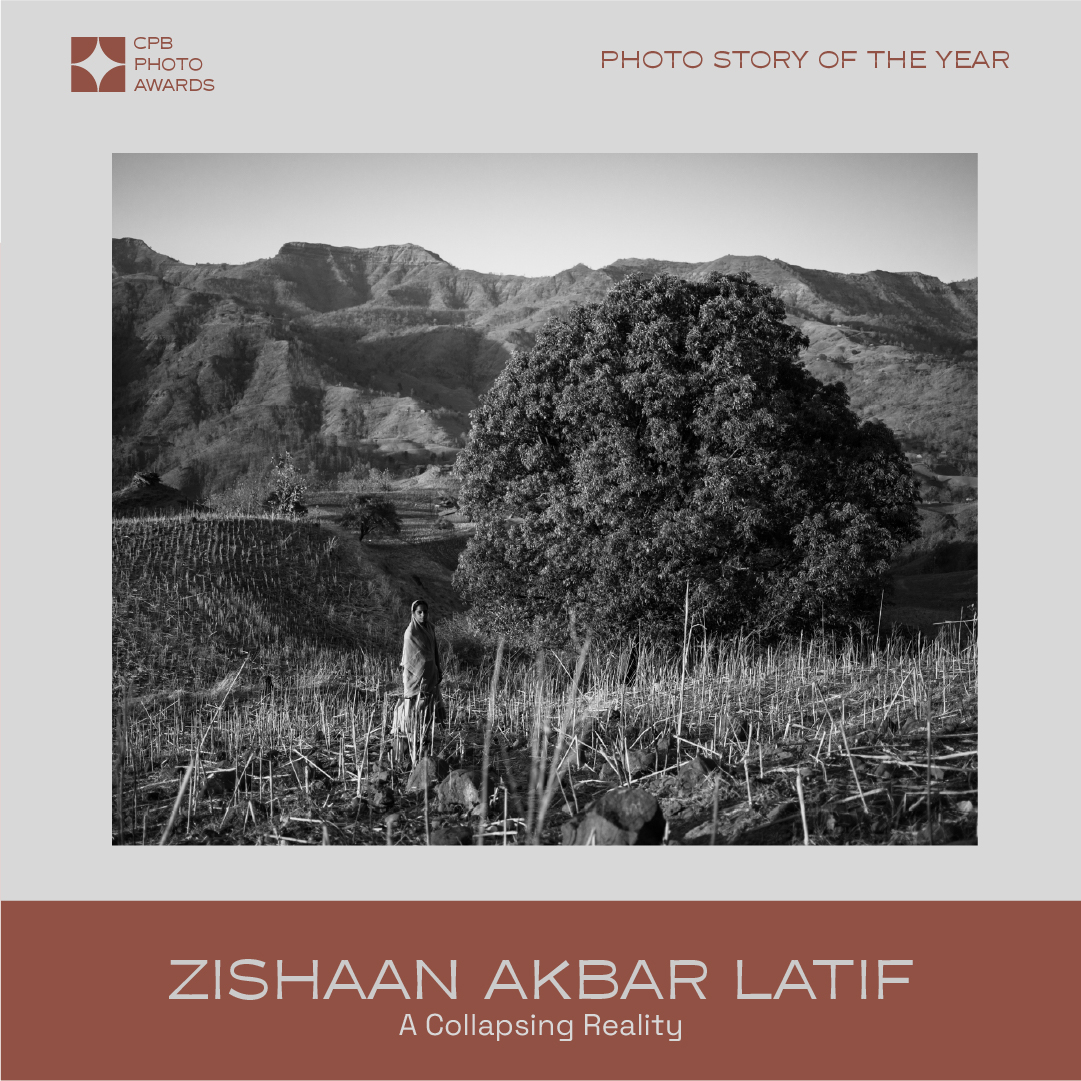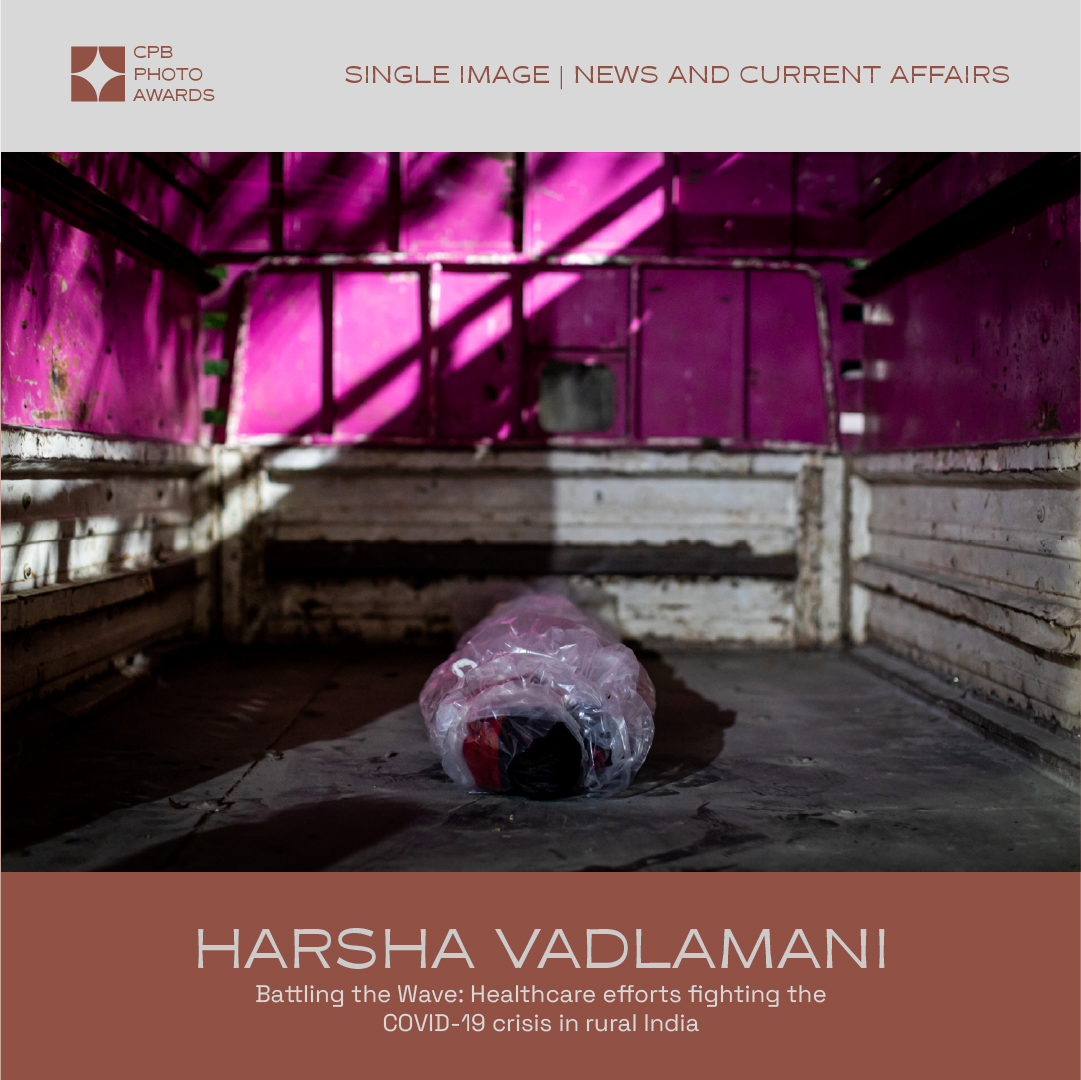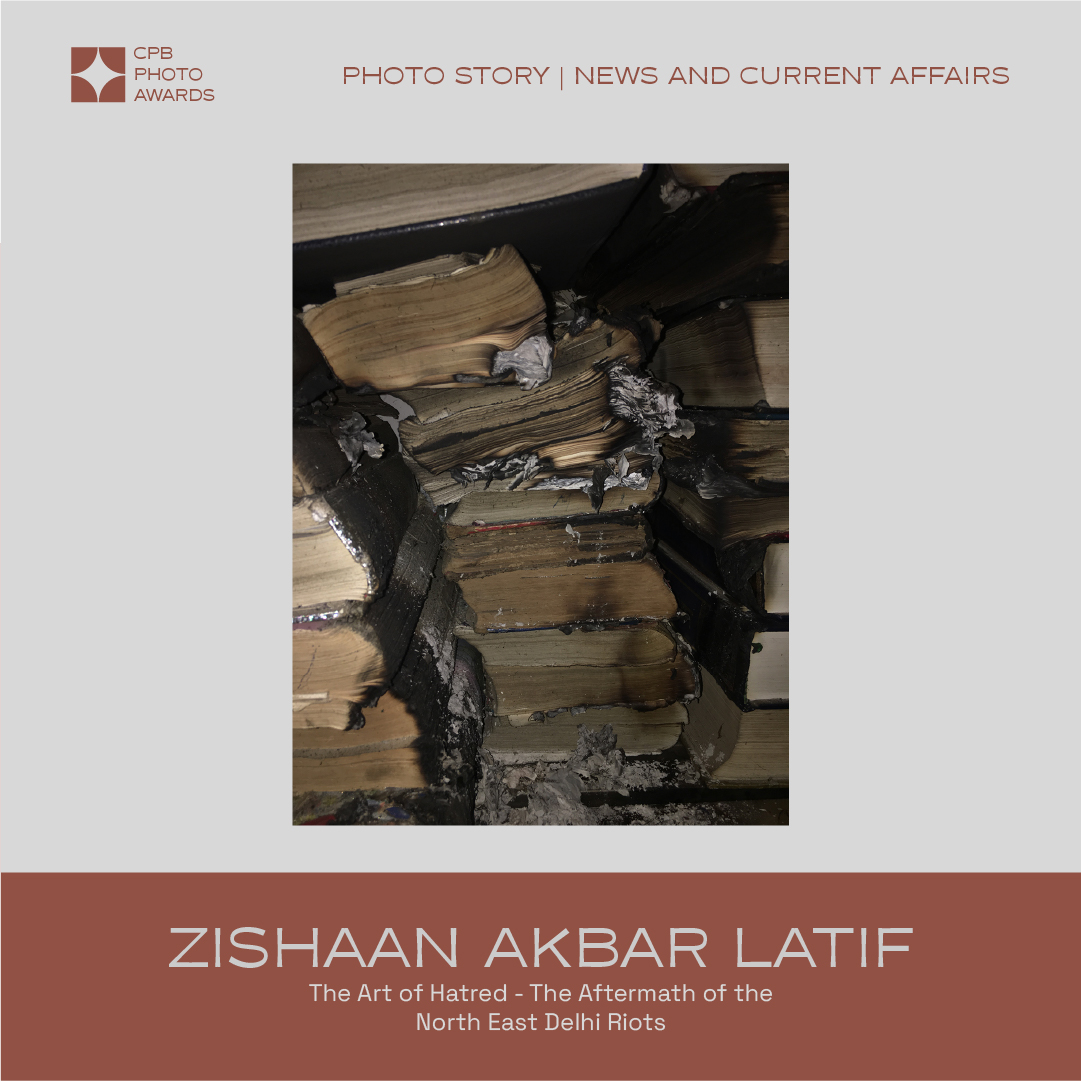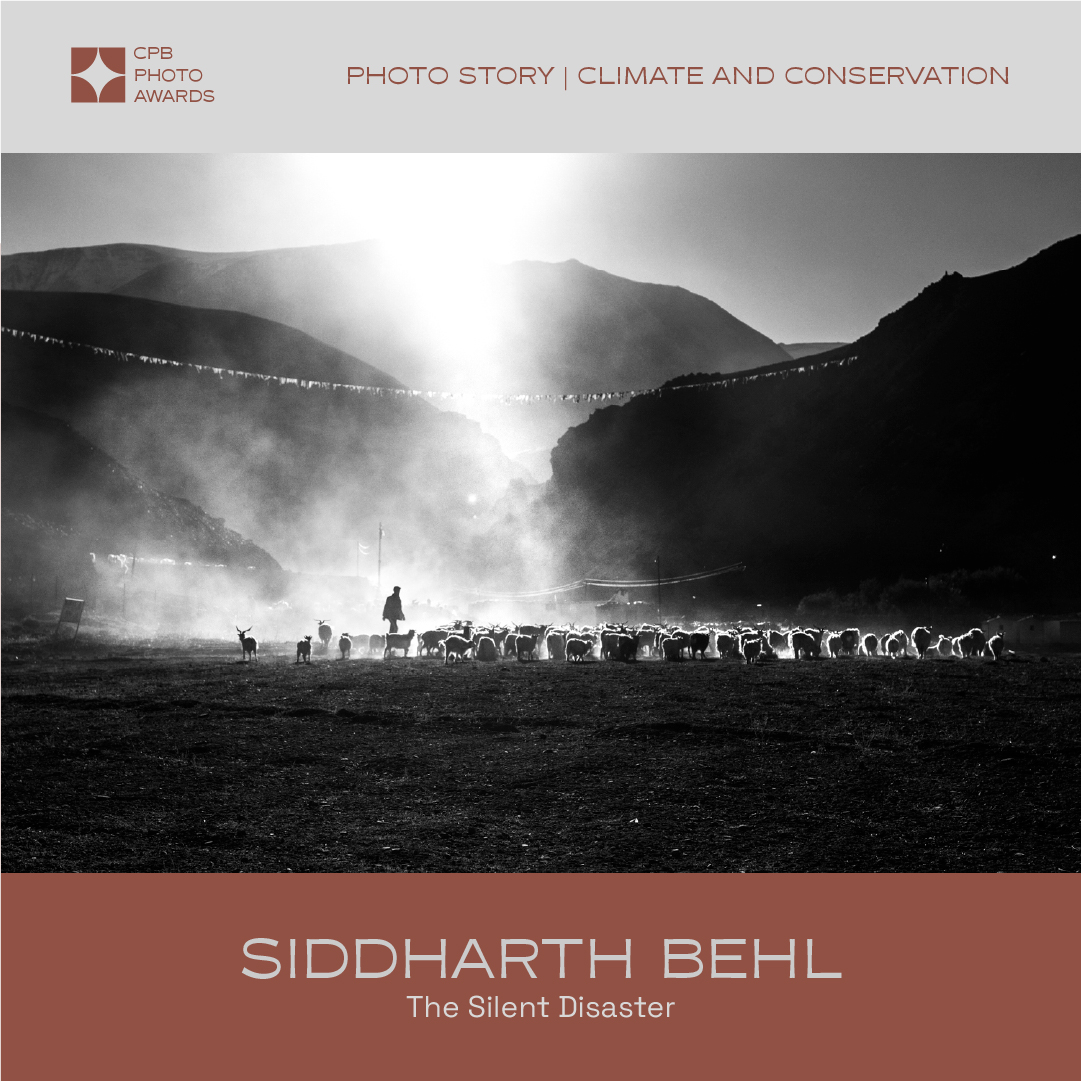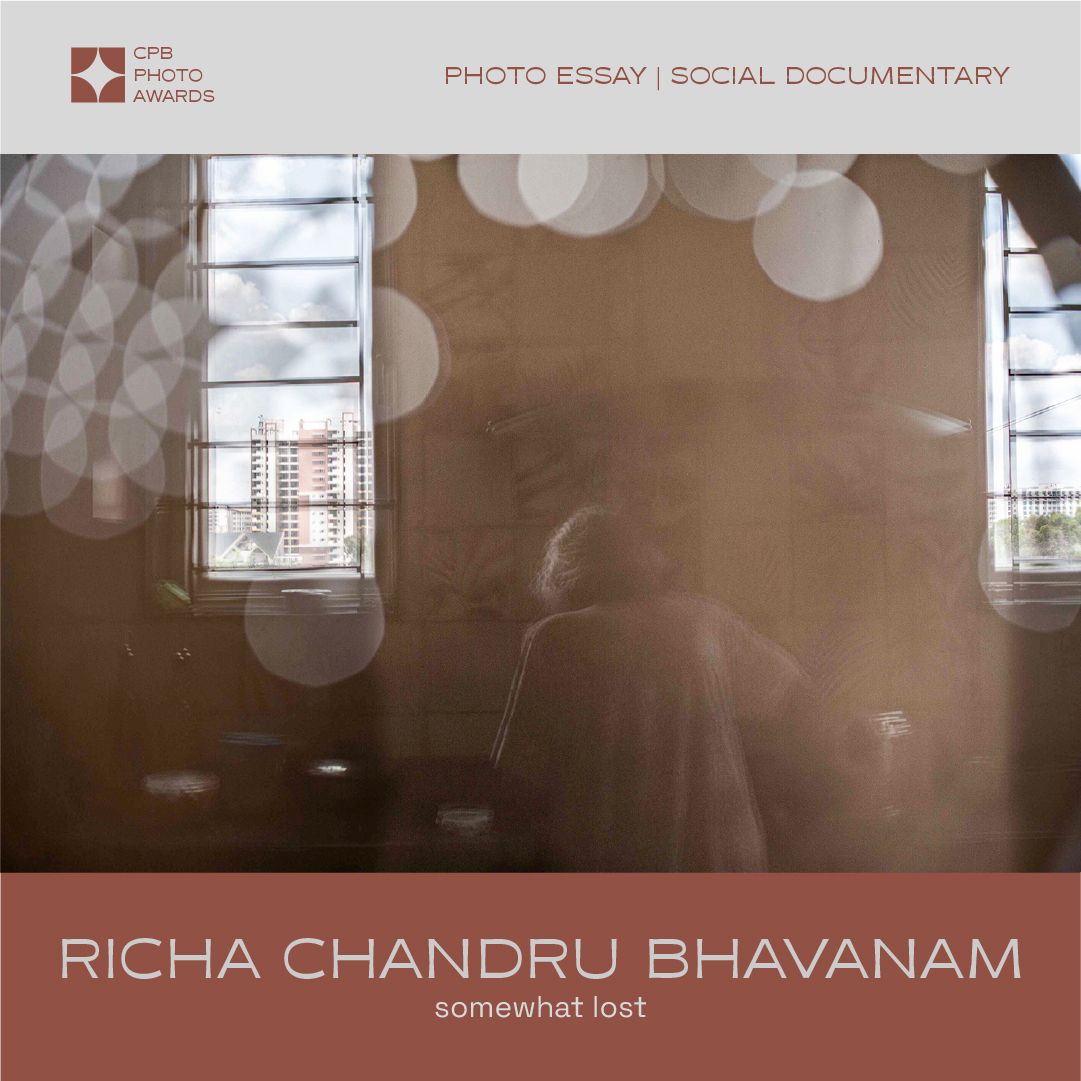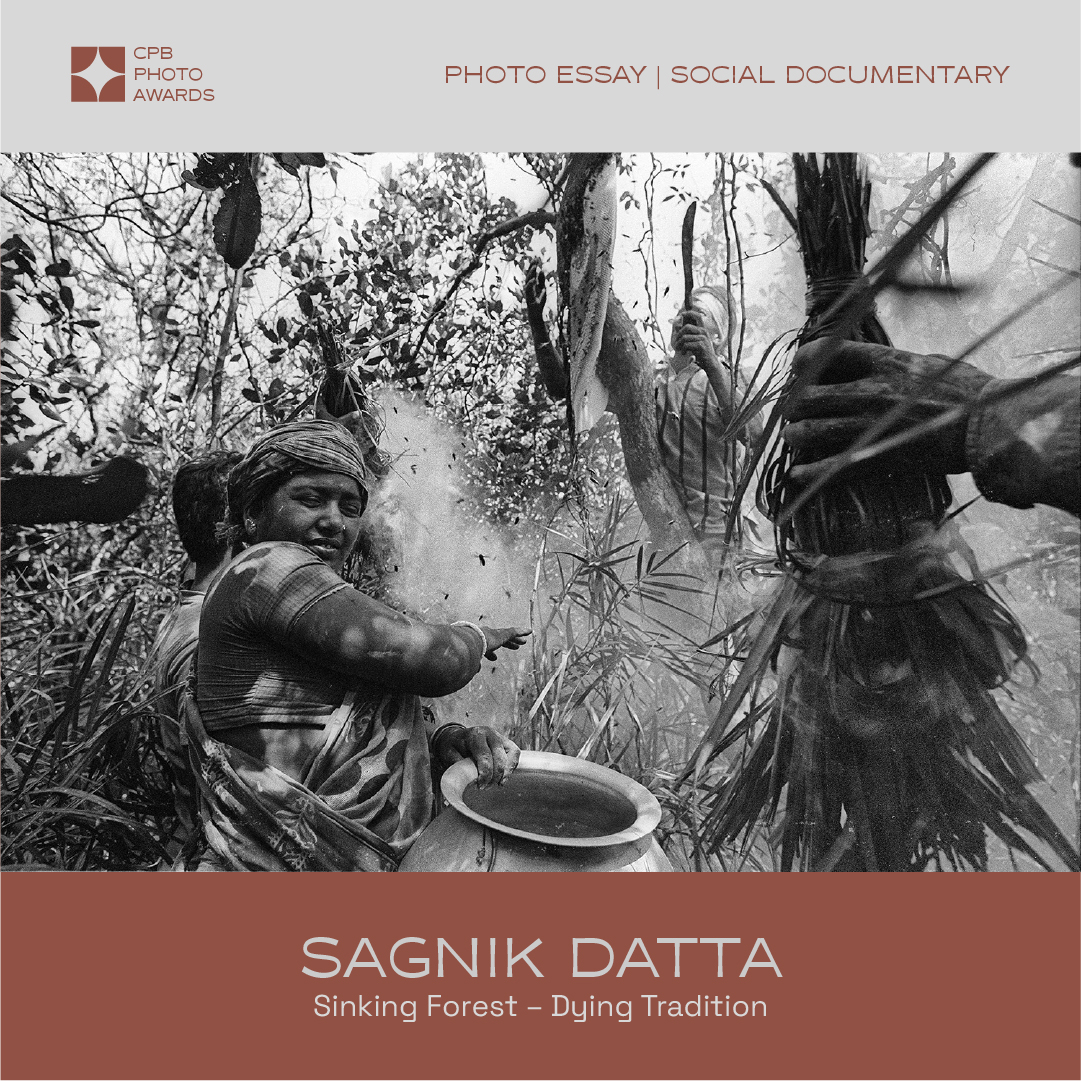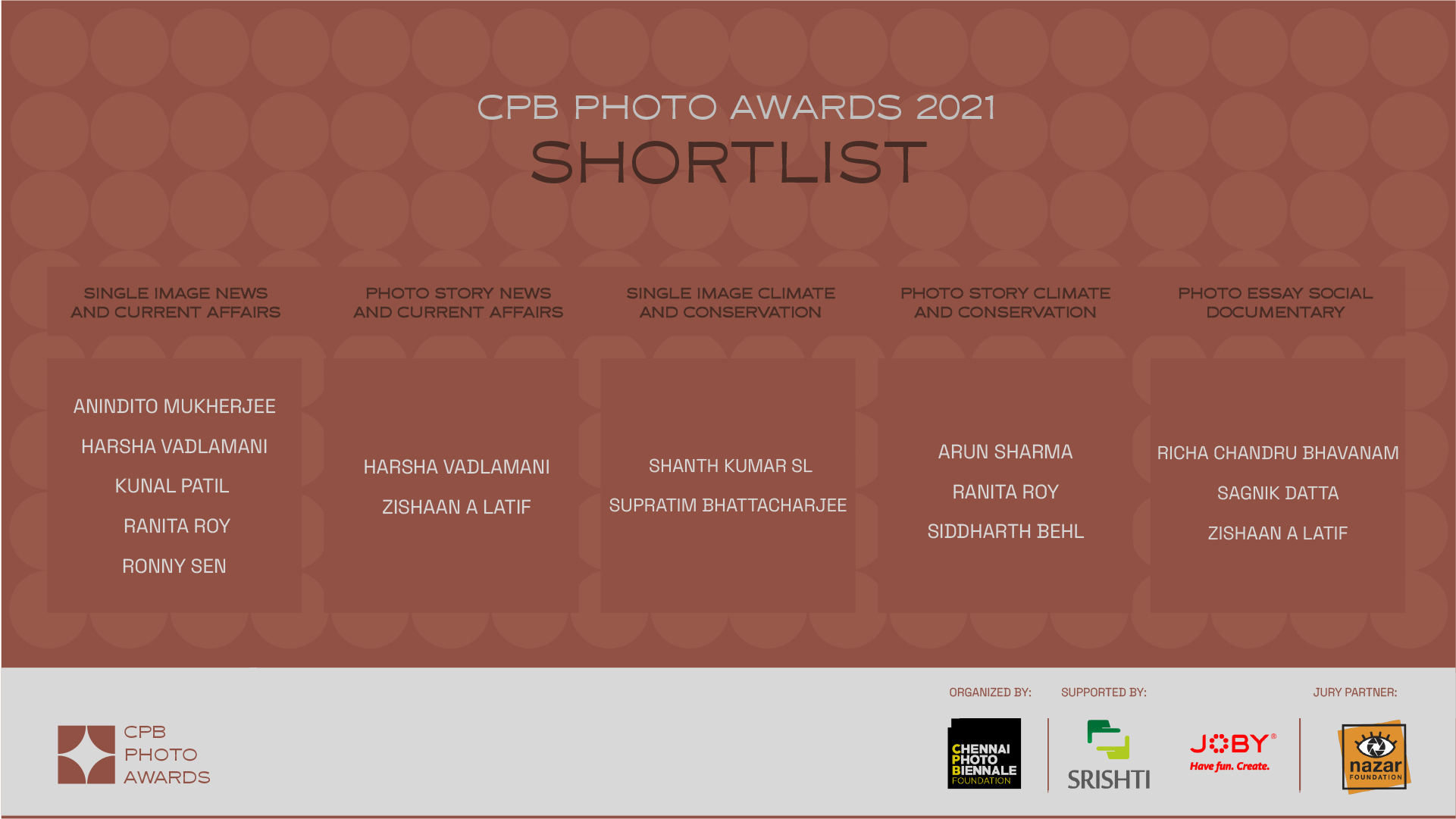 About the Awards
At the CPB Foundation, we strongly believe in and stand by the power and value of good visual journalism and are excited to bring back the CPB Photo Awards - which will be a yearly opportunity going forward. Visual journalism is significant for us not just because it brings the news and keeps us informed, but because it emphasizes the role image-making and image-viewing plays in our everyday lives. Since last year, among the thousands of lives lost as a result of the pandemic, it was the photojournalists, publications and visual journalism platforms (news channels, social media, digital platforms) that faced the harshest realities, including loss of jobs, and in many cases loss of their own lives as well. Photojournalists and visual storytellers have been at the forefront of reporting and documenting both life-challenging as well as underrepresented stories across the globe. They have worked diligently to keep a record of every incident, every disaster, every shift across time, from ecological collapses and climate change debates to paradigm shifts in culture and society, conversations on gender rights and egalitarian movements, to provide a point of reference to moments that might lose context in an insta world. They could be documenting man-animal conflicts or live protests, reporting on critical situations like rapes or natural disasters - trying to be there at the right moment at the right time, or be documenting a silent inner war like depression - all this, not to win awards, but for the sole commitment to the profession - brining the news and the story to you. It is through their hard work that we get to bear witness to events sitting in the comforts of our homes. A tremendous loss for the Photojournalism community has been the loss of Danish Siddiqui while covering the conflict in Afghanistan - a mentor to many, a caring human being, Pulitzer prize winner and the chief photojournalist with Reuters India. To honour his legacy and the community's love for his work, the CPB Foundation is instituting the Photo of the Year Award in his name.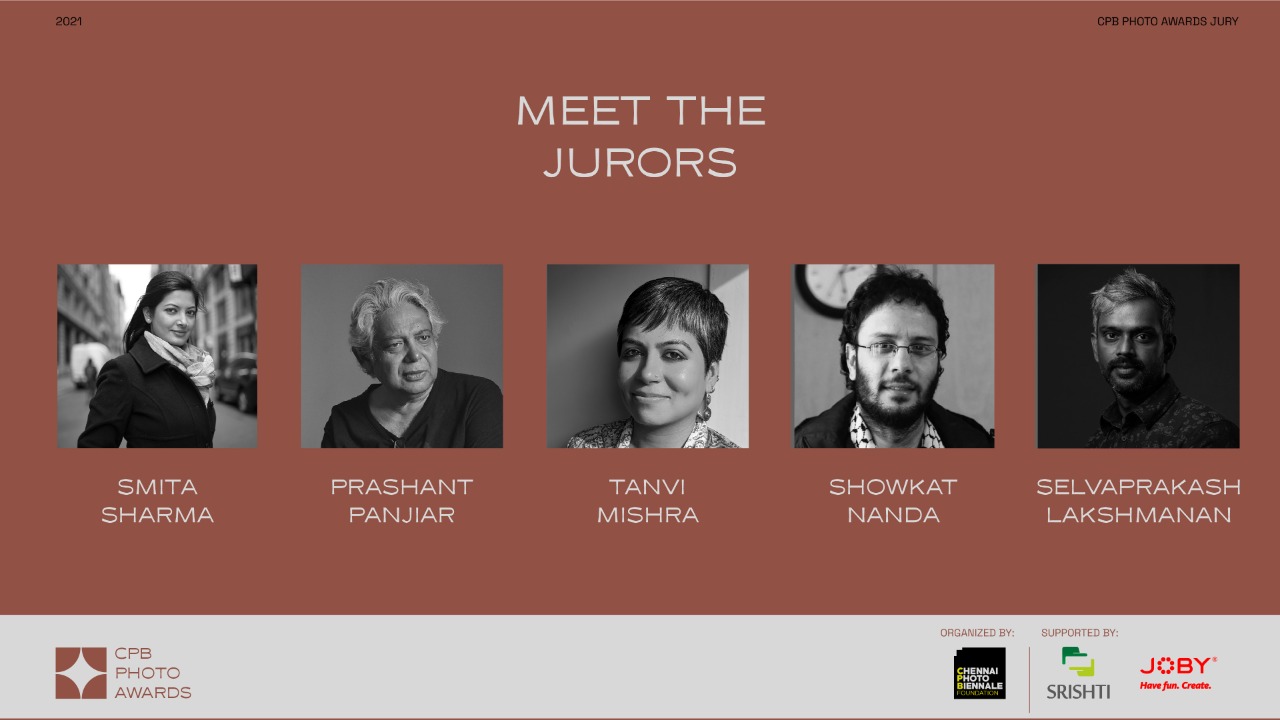 Award categories
The Danish Siddiqui Award for Photo of the Year

in honour of Photojournalist Danish Siddiqui, one photograph from all submitted entries in the Single Image submission categories will stand a chance to win the "Photo of the Year Award".  Award: INR 1,00,000 
Photo Story of the Year

One Photo essay from all submitted entries in the Photo Essay submission categories will be awarded the "Photo Story of the Year Award". Award: INR 1,00,000 
News and Current Affairs: Single Image 

Award: INR 50,000 
News and Current Affairs: Photo Story

Award: INR 50,000 
Climate Change and Conservation: Single Image

Award: INR 50,000 
Climate Change and Conservation: Photo Story

Award: INR 50,000 
Social Documentary: Photo Essay 

Two Photo essays from all entries in the submission category will be awarded. Awards: INR 15,000 each + vlogging kits worth 20k each. 
Timeline : Deadline extended
Open call for entries - Oct 20 - Dec 20, 2021
Shortlist announcement - 22 Jan 2022
Virtual Awards Ceremony - 29 Jan, 2022 
Submission categories
News and Current Affairs: Single Image & Photo Story 
Single photo or photo essays reporting on news, cultural, political or social current happenings across the country. 
Climate Change and Conservation: Single Image & Photo Story 
Single photo or photo essays documenting wildlife, vegetation, land, ecology, natural resource management, ecotourism, climate crisis, and related social issues.
Social Documentary: Photo Essay 
Photo essays documented with a focus on personal or social narratives can be submitted.
Eligibility Criteria:
The CPB Photo Awards is free and open to Indian citizens or those who have been foreign residents of India for a minimum of 5 years preceding the application.

Age restrictions: Participants must be 18 years or over at the time of application for the award.

For applications under the categories "News and Current affairs" and "Climate Change and Conservation", prior publication is not mandatory. But the applicant must show proof of previous works being published in an established Indian/International publication in online/print format or a letter from an editor verifying their status as a professional photographer. Only pure documentary works will be accepted. 
The photographer must have been: Published between 1st January 2020 and 15th October 2021
The photograph(s) must have been: Captured no earlier than 1st January 2020
A minimum of 10 photos and a maximum of 20 photos are allowed.

A minimum of 25% of the submitted photos must have been captured after 1 January 2020.

A minimum of 25% of the submitted photos must have been published in the stipulated contest period (i.e. 1st January 2020 and 15th October 2021)
For applications under the category "Social Documentary" photos published on blogs / Instagram pages are eligible. The Photo essay doesn't have to be published in an established Indian or International online / print publication. The work can be, but not limited to, documentary work, staged photography, portraiture, but must adhere to socially relevant themes. 
A minimum of 25% of the submitted photos must have been captured after 1 January 2020.
The Photo/Photo Story submitted for any category must not have been awarded in any other competition. Photographers who might have received awards of recognition without any financial compensation will be eligible to apply with the same work if it is made and published within the timeframes of the CPB Photo Awards.  

All submitted Single Images and Photo Essays are automatically eligible for the Photo and Photo Story of the Year award respectively. An entry, If awarded the Photo/Photo Story of the Year, will not be considered for the category award. 

A family member or last representing agency can apply on behalf of a deceased photographer should they be able to provide the RAW image(s) for the submission in the case of a shortlist. In the case the agency is the applicant, they would need to provide the details of the family member who will be the beneficiary of the prize money with ID proof.

Team members and trustees of the CPB Foundation and associated project partners and their immediate family cannot participate in this award.
Submission Requirements
Applicants can submit different bodies of work in multiple categories but a photograph/photographs can only be submitted in one category: either as a single picture entry, or as a part of a photo essay. Photographs submitted more than once will be disqualified from the contest. Submitted Photo essays are eligible only for The Photo Story Awards and will not qualify for single-picture category prizes.

Photographs that disclose the author's name in a manner that is obvious will be disqualified. Files provided must not show the name of the photographer, agency, or publication, or any other information that gives away the identity of the photographer. Photographers will be assigned anonymized application numbers through which they will get assessed. Juries do not get access to names and owner information will be erased for the judging process.

All photographs must have accurate captions, written in English or submitted with English translations, and contain all the information that will accurately describe the incident, the date and time as well as the location of the photograph.

If the photographer has in some way influenced the elements/subject(s) within a composition, this fact must be clearly disclosed. (For eg: the survivor points to the direction from where the gunmen descended.) If an attempt to influence the situation/image in any unethical way is observed or is brought to the award organiser's notice, subsequent to the award ceremony, the image will be disqualified and a public announcement will be made rescinding the award.

Only entries uploaded and submitted via the entry link on the website will be accepted. A deadline will be announced and communicated on a contest page, which will include contest rules, period of submission, last date of submission.
Technical Criteria
Submitted photographs must meet the following specifications:

Images to be submitted online to the contest platform with the following dimensions: 1500 pixels on the long side at 100 dpi.

AdobeRGB, sRGB or grayscale Gamma 2.2 are recommended.

No CMYK files will be accepted.

Images must be uploaded in JPEG format at the highest quality setting.

Shortlisted participants will be asked to submit untouched RAW files along with Full-Res processed TIFF images.

For applications under the categories "News and Current affairs" and "Climate Change and Conservation": No drone photography, remote capturing and camera traps will be considered. Only single exposure and single frame pictures will be accepted. The following are not accepted: Multiple exposures, diptychs, triptychs, stitched panoramas, in-camera or with image editing software. 

For applications under the category "Social Documentary", the above rule does not apply. 

The content of a picture must not be altered by adding, rearranging, reversing, distorting or removing people and/or objects from within the frame. There are two exceptions:

Cropping that removes extraneous details is permitted. Only standard format crops are permitted. No cloning or straightening of an image after a crop will be permitted.

Removing sensor dust is permitted, but it should not in any way remove any detail from the picture along with the dust. For instance, the removal of sensor dust should not be an excuse for removing a mole from a face, or a bird from the sky, or a bullet from a scene of crime.

Adjustments of colour or conversion to grayscale that do not alter content are permitted, with the following exceptions:

Changes in colour should not result in significant changes in hue, to such an extent new colour is introduced and is different from the original scene.

Changes in density, contrast, colour saturation levels that alter content by obscuring or eliminating backgrounds, objects or people are not permitted. For instance, an increase in contrast or brightness levels should not end up making a telegraph wire in the sky go away.
All shortlisted photographers agree to grant permission for their entries to be exhibited/published in print and online, and grant permission for publishing the image in a photobook or catalogue at a later time.

Applicants retain the copyright of their work.

For shortlisted and awarded pictures, the applicants grant CPB Foundation unlimited non-exclusive use of high-resolution pictures for activities in all media, including social media, online, and print, in relation to the promotion of the contest, the exhibition, and all promotional activities surrounding Chennai Photo Biennale without any remuneration being due. The photographer will be credited wherever the image is used.

For all photographs except awarded photographs, copyright holders will grant the CPB Foundation non-exclusive use of low-resolution pictures in a public archive for its research and educational activities, without any remuneration being due.

The applicant will ensure that the submission of the pictures does not breach any law, and further that no third party can hold any claims or any objections regarding all rights granted to the CPB Foundation. The applicant will hold the CPB Foundation harmless of any claims from third parties after submission.

The conditions set out in the Entry Rules are binding and the CPB Foundation reserves the right to refuse or exclude any entry at its own discretion.

The CPB Foundation retains the right to disqualify any entry.

Submitted photographs should not have been awarded, but could have been shortlisted and should not have received any financial remuneration in any other prior contests.

Contacting or attempting to contact any of the jurors, will attract immediate disqualification.

For queries write to photoawards@chennaiphotobiennale.com