At CPB Prism, we commit to teaching visual arts to young minds. Since 2018, we have been testing and updating our photography curriculum to deliver an engaging course. We offer various visual arts engagements.
1. Basics of photography in the classroom
From light to composition, this program introduces students to photography. Mentors will guide the students through each concept and review their photographs through the program. With hands-on learning, the students also learn to explore their surroundings and develop observational skills.
Past Collaborators: Akshar Arbol International School, Kendriya Vidyalaya,  Goethe-Institut / Max Mueller Bhavan, Chennai, Ashok Leyland - Road to School Program, and Ajay Memorial Foundation
2. Advanced Photography in the classroom
This program is best suited for students who have competed our basic photography program. This course will dive deeper with different techniques and encourage students to use art as a form of expression and storytelling. Students will be able to move onto the DSLR camera after this program.
Past Collaborators: Akshar Arbol International School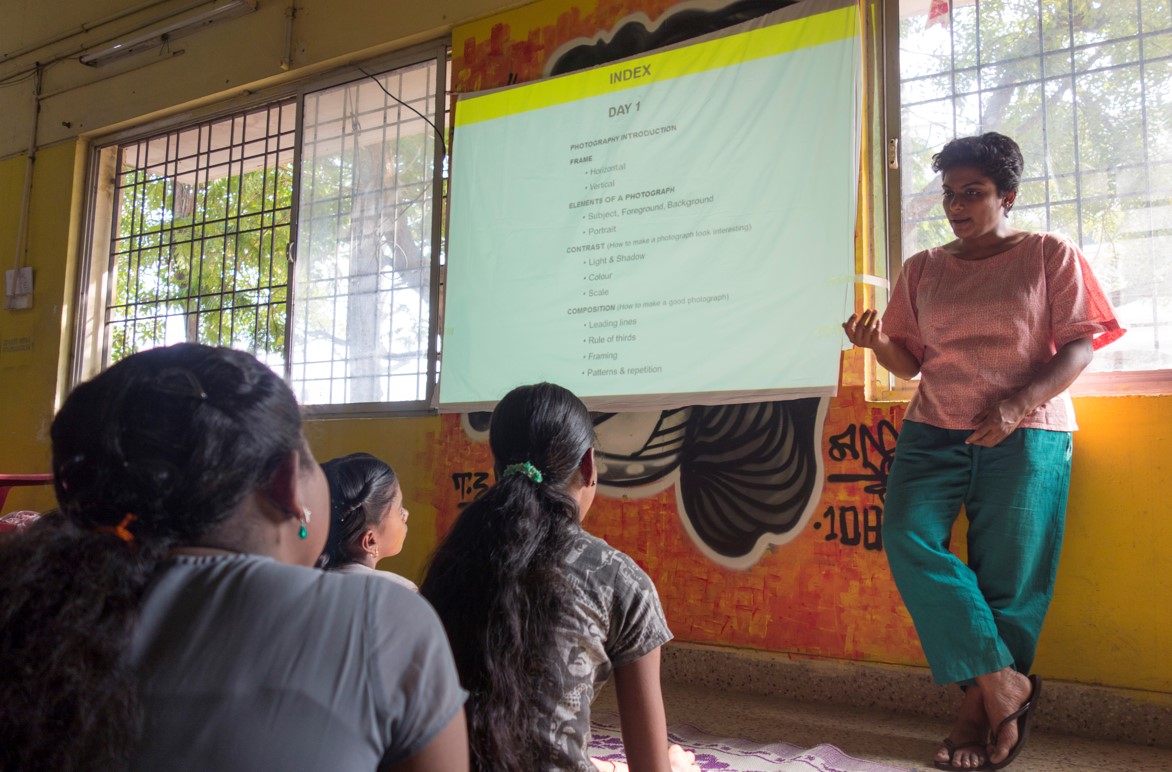 3. Theme-based photography workshop
Integrating arts with themes is a way to enhance learning experience and attempts to invite students to think about various topics. Some of the themes we have worked on are Climate Change, Exploring Gender, Heritage, Self and Identity, and Culture. Each of the topics dwell on various elements and how they affect our day-to-day life. We also have exhibitions as we culminate these thematic workshops.
Get in touch with us to integrate these workshops in your classroom. 
Past Collaborators: VR Chennai, Goethe-Institut, ThinkArts,  Ramana Vidyalaya, Manal Magudi
4. Photography Training for Organizations
Train your team to photograph the best of the field. Documenting work through photographs is the best way to showcase the works of your organization. This course will cover how to take better photos for reports and document the different scenes of a classroom.
Past collaborators: Agastya Foundation, Freshworks, Learning Links Foundation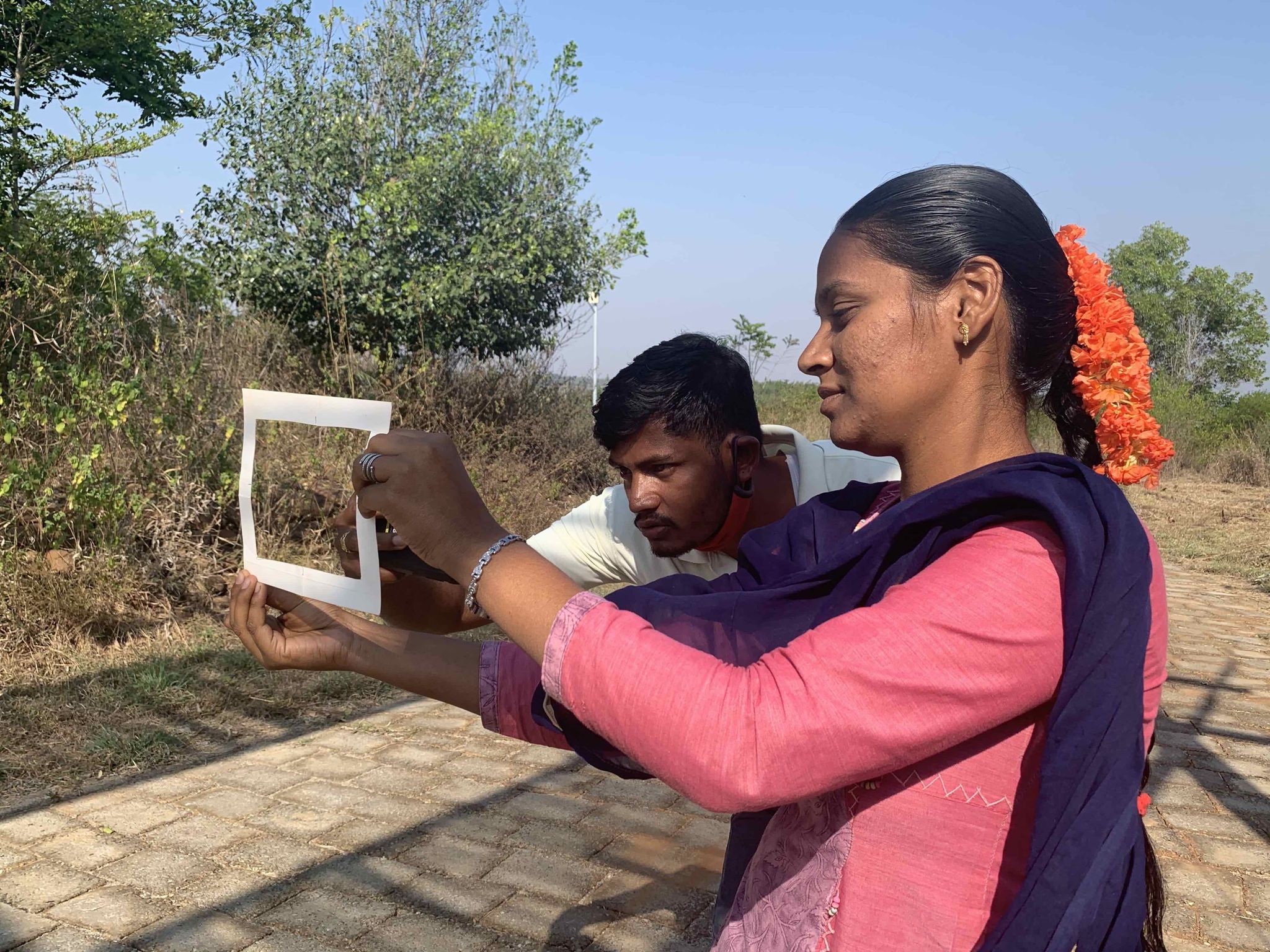 5. One on one mentorship
Individual  attention and reviews by our mentors is a great way to explore your passion for photography. Timings for this session can be set according to your convenience. This program will cover the basics of photography and can also be customized accordingly.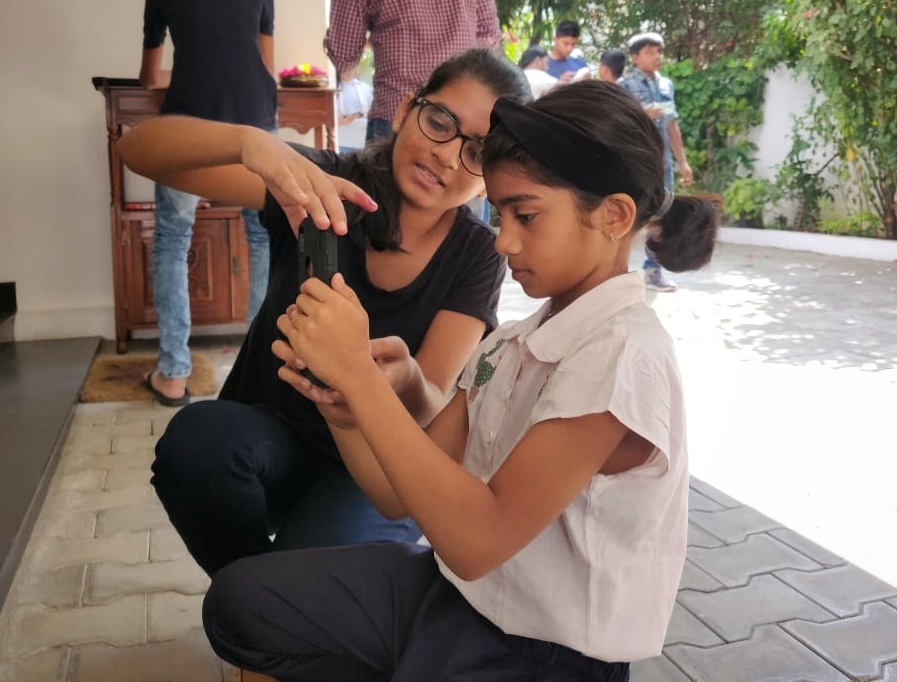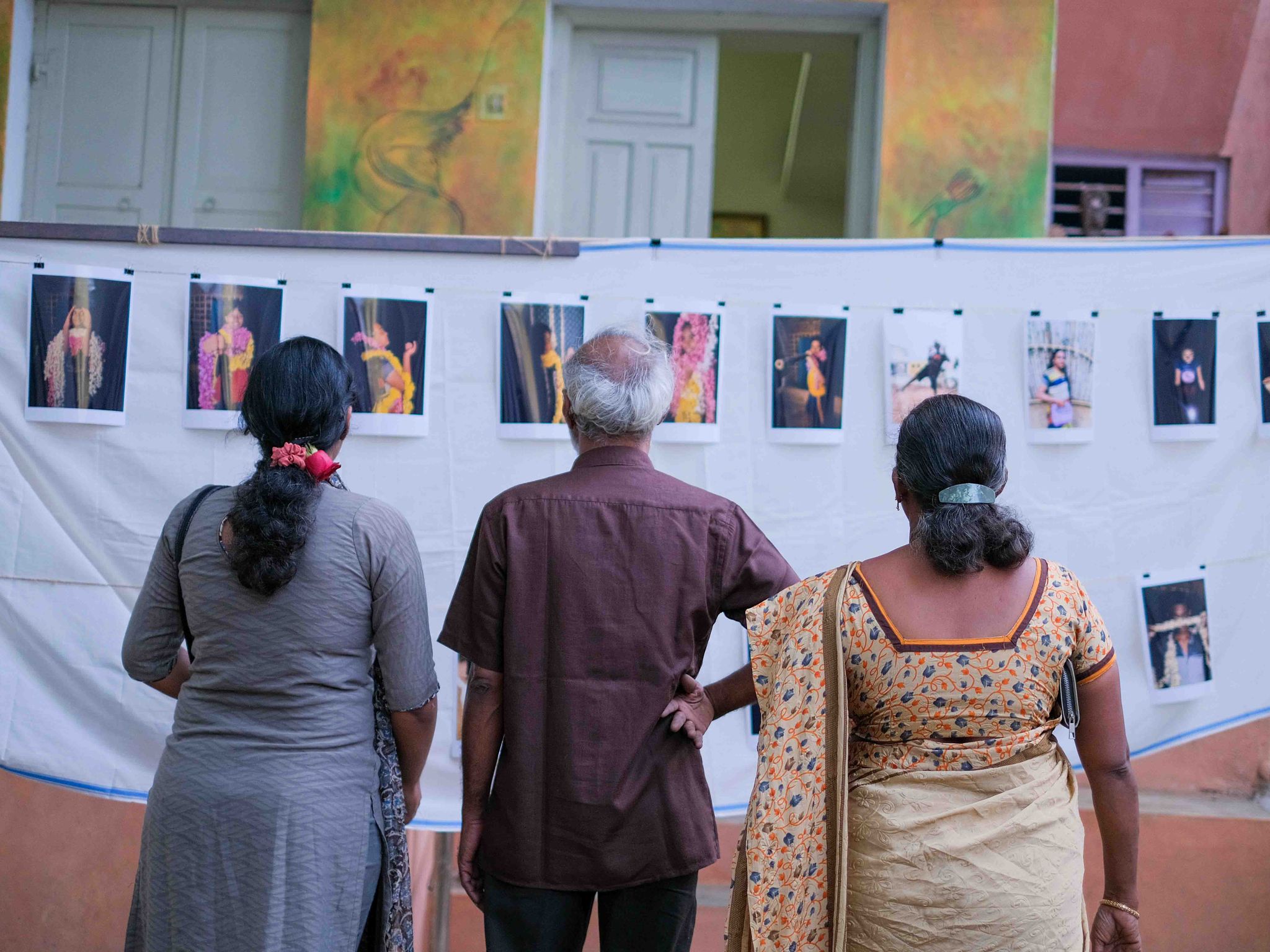 This is what our students have to say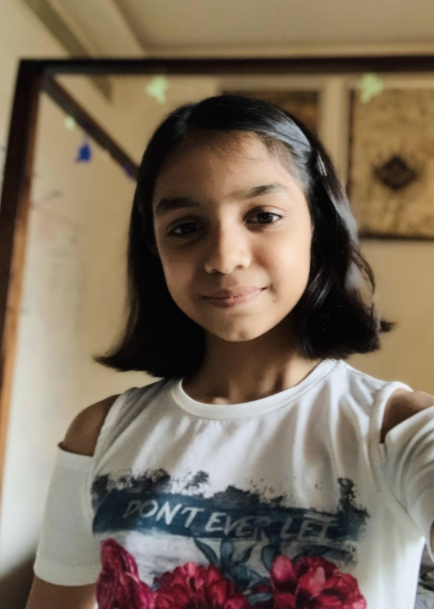 I loved the theory I learnt in this workshop, and it helped have me a different perspective and view on how to take photos.The assignments helped me learn many new things and were very interesting. I also interacted with many people, and made many new friends. Overall, I had a delightful experience and I had a lot of fun! -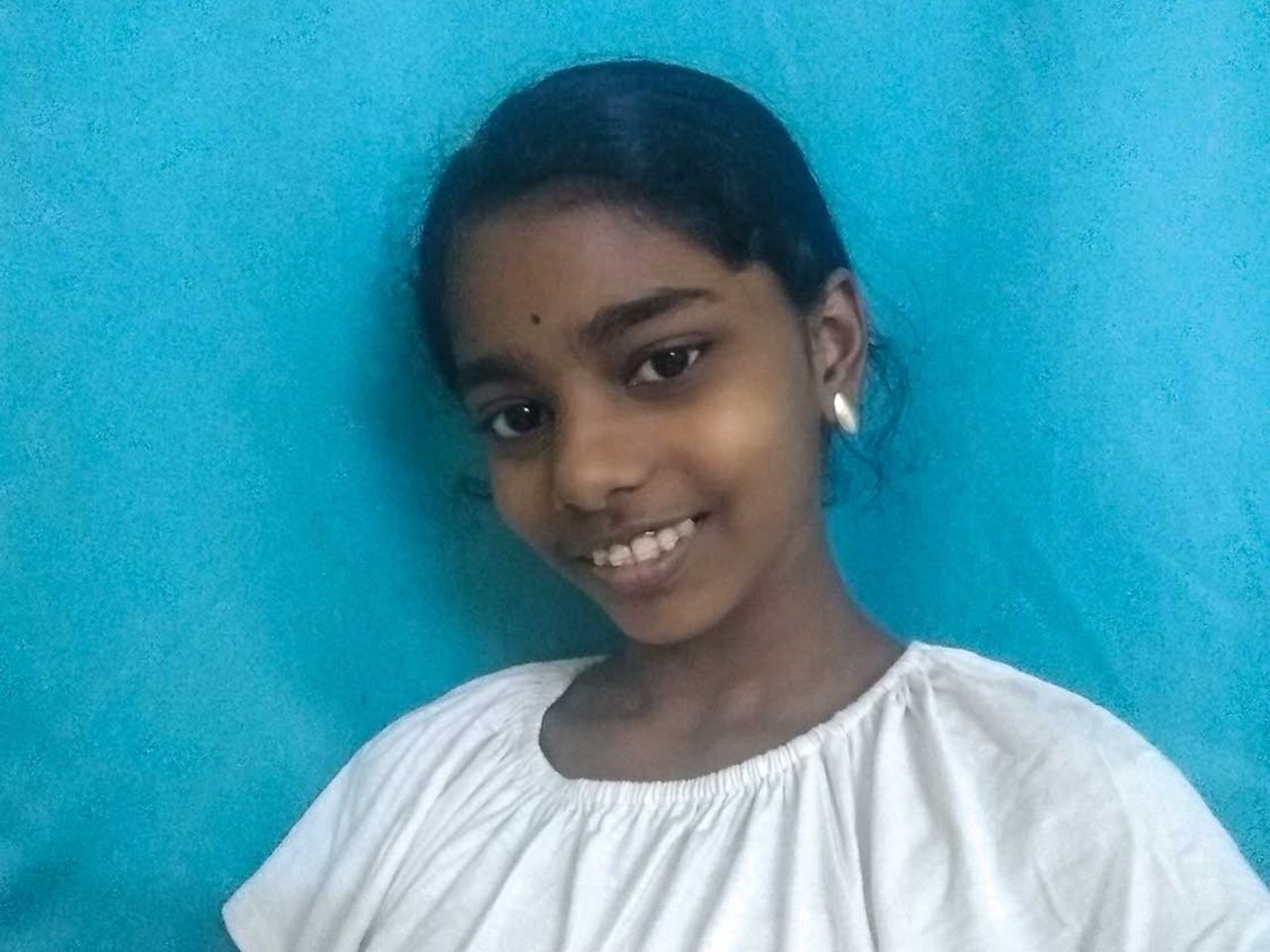 "I had great fun and enjoyed the workshop thoroughly. I learned a lot of tips on how to take photos. Even my parents are able to see a difference in my photos. My mother also shares them with my grandparents, and they also appreciate it. Just because of this class, I have seen an improvement"
"This was a refreshing experience in the lockdown. There were multiple perspectives on how a photo becomes art, and all of these were explained by the workshop instructors really well. Looking at contemporary and past examples also allowed a wider field of perception as well as a greater understanding of the form. Thank you for this!"
EyeSpywithCPB - Workshop Participant
This what our partners have to say
When I see the photographs exhibited here, I appreciate how beautiful the title 'A Land of Stories' is, every society is able to pass on their [heritage] to next generation through stories.Today photography has become a beautiful medium for storytelling, and in these times has become a revered art form.The Photo Biennale is slowly and surely turning out to be a very important event
Tmt. Kanimozhi Karunanidhi, MP ( Lok Sabha)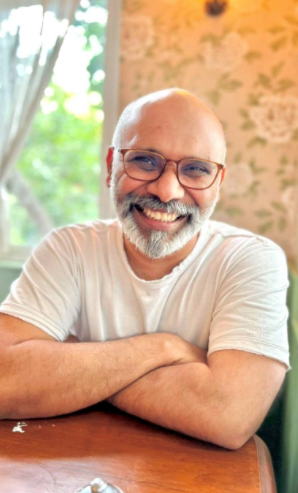 "NalandaWay Art Labs have been set-up in Government schools to provide children the opportunity to learn and experience visual and performing arts. We sincerely thank the organizers of the Chennai Photo Biennale for organizing photography workshops in our Art Labs for children. It gave them an opportunity to learn the techniques of photography from experts and express their perceptions through the medium."
Sriram Ayer – Founder & CEO, NalandaWay Foundation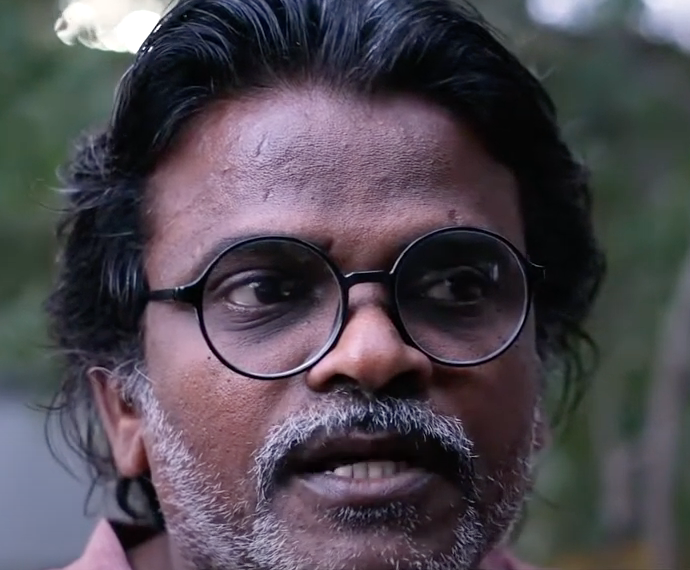 "With constantly updating media, culture, cellphones and laptops. It's very easy for kids to fall into the trap of the digital world. Using the same technology, this four day workshop on exploring gender and photography has been a successful starting point to improve their artistic knowledge."
Murugaboopathy - Playwright, Manal Magudi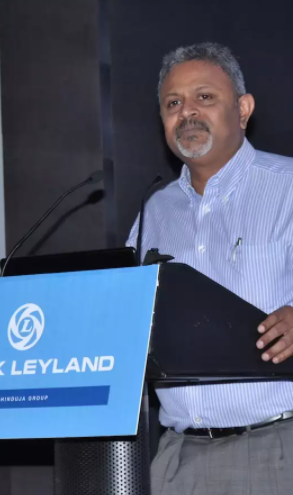 "As we rapidly advance into the digital era, there is a need for children to be successful citizens beyond school. Therefore educating and engaging children in any form of Art leads to creating possibilities for them to be successful. The photo biennale is an excellent event to support as it provides a platform for children to experience, think creatively & learn the basics in the art of photography while enjoying the fun of taking photographs. For those children who get an opportunity to participate the biennale will become moments to remember and share."
N V Balachandar - Executive Director, Ashok Leyland
On behalf of RTS program, I would like to thank CPB prism team for conducting the basis level session on photography. The session was really useful, and the team received it very well.  Special thanks to Ms. Habiba who made the session very interactive and clarified all the queries of the participants. 
Banu, Learning Links Foundation
"The Gender Sensitivity workshop - Exploring Masculinity through story telling and photography was conducted by the CPB Team for Grade 12 students of our Ramana Vidyalaya. The workshop was an interesting addition to students' curriculum this year. Through the multiple sessions and activities, students explored the existing norms and definitions of what masculinity and femininity are and what they think/feel masculinity and femininity can be, for each of them. It was an excellent and fresh start for students to become aware and understanding how they can break the norms and bias that exist towards various genders in today's society. We are very glad that our students got the opportunity to work with the CPB Team through this workshop. We hope that the learnings of the students shall be long-lasting and impactful as they grow older. Thank you for the opportunity"
Aiswarya Ramanan, Teacher at Ramana Vidyalaya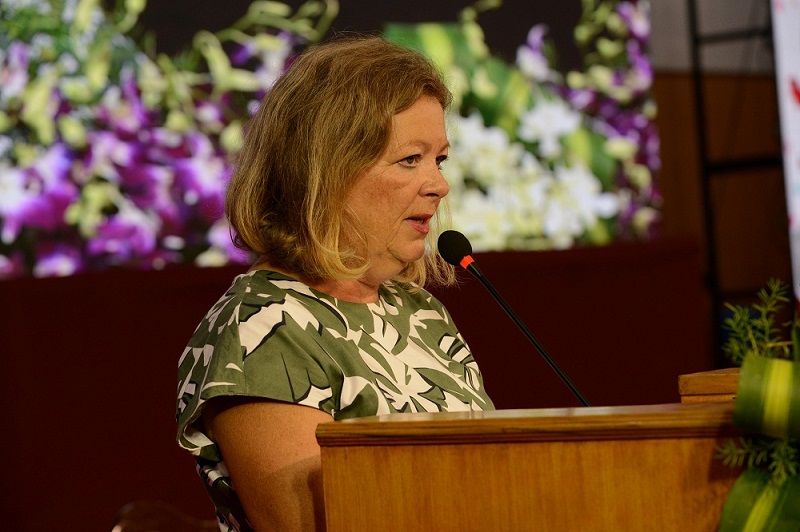 The installation of the photographic images and impressions of Tamil Nadu by young photographers is outstanding. We are all after our stay here taking these pictures in our heart.
Karin Stoll, Consul General, Consulate general of federal republic of Germany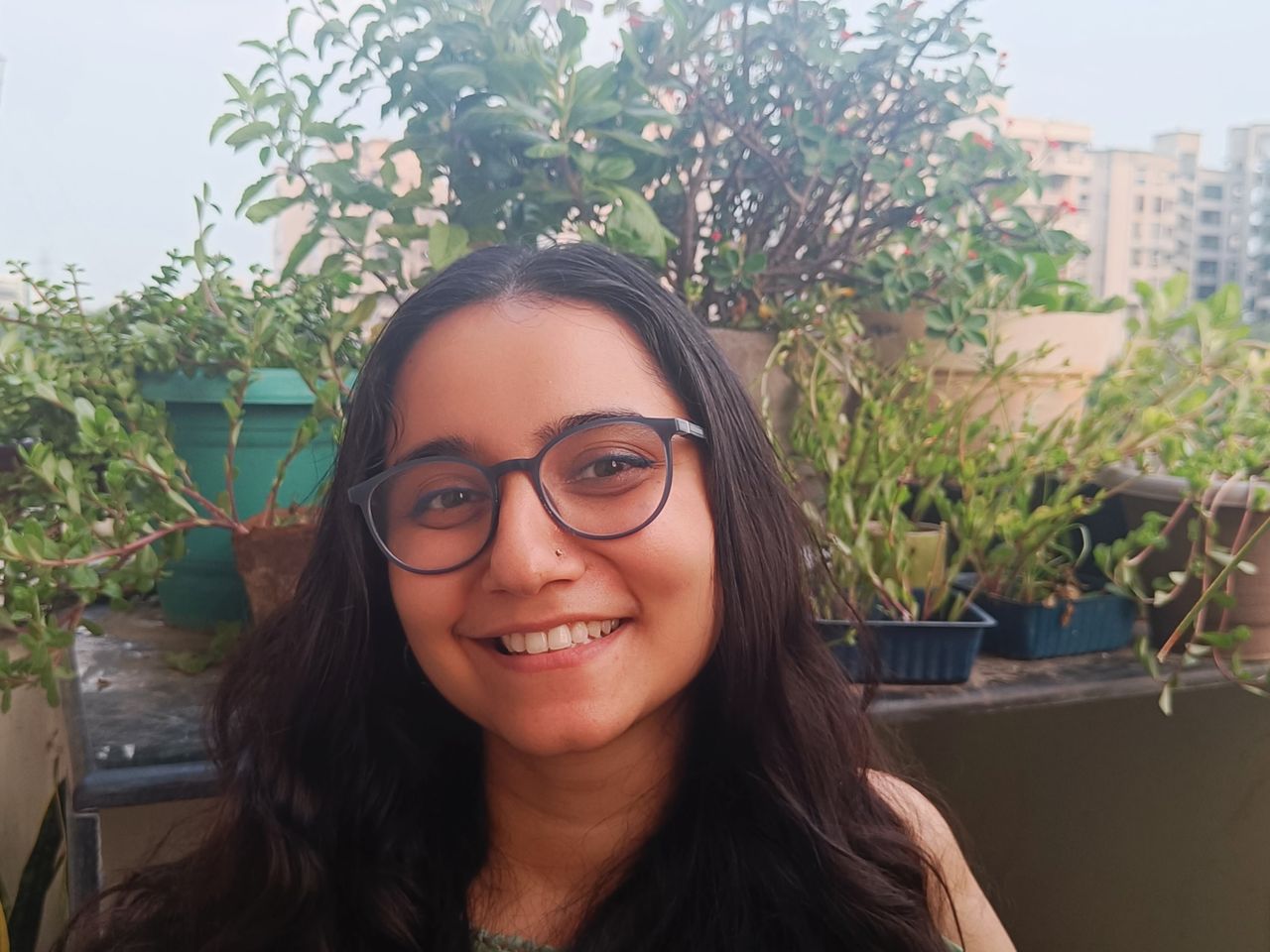 It was really nice to then see the children draw short comics and stories about different creatures. While many of them chronicled stories about animals that they see around them and have as pets like cats and dogs, it was also really heartwarming to see them think about insects, birds and smaller beings. They found inspiration from the CPB book, Peer Ponder Play, and many of them copied the illustrations that they liked and found attractive. Participants were also excited to learn about the photos of Senthil Kumaran Rajendran who has been documenting the relationship between elephants and their Mahout caretakers. Thank you Sakshi and Arushi for leading this fun and engaging workshop!
Shivangi Singh - Programs Coordinator, ArtReach