A Land of Stories
A photo exhibition by students from across Tamil Nadu
'A Land of Stories', an exhibition by 40 students from across Tamil Nadu, was up at the Egmore Museum, Chennai until 17 April, 2022. The exhibition was also up at the Aptronix store in VR Mall, Chennai.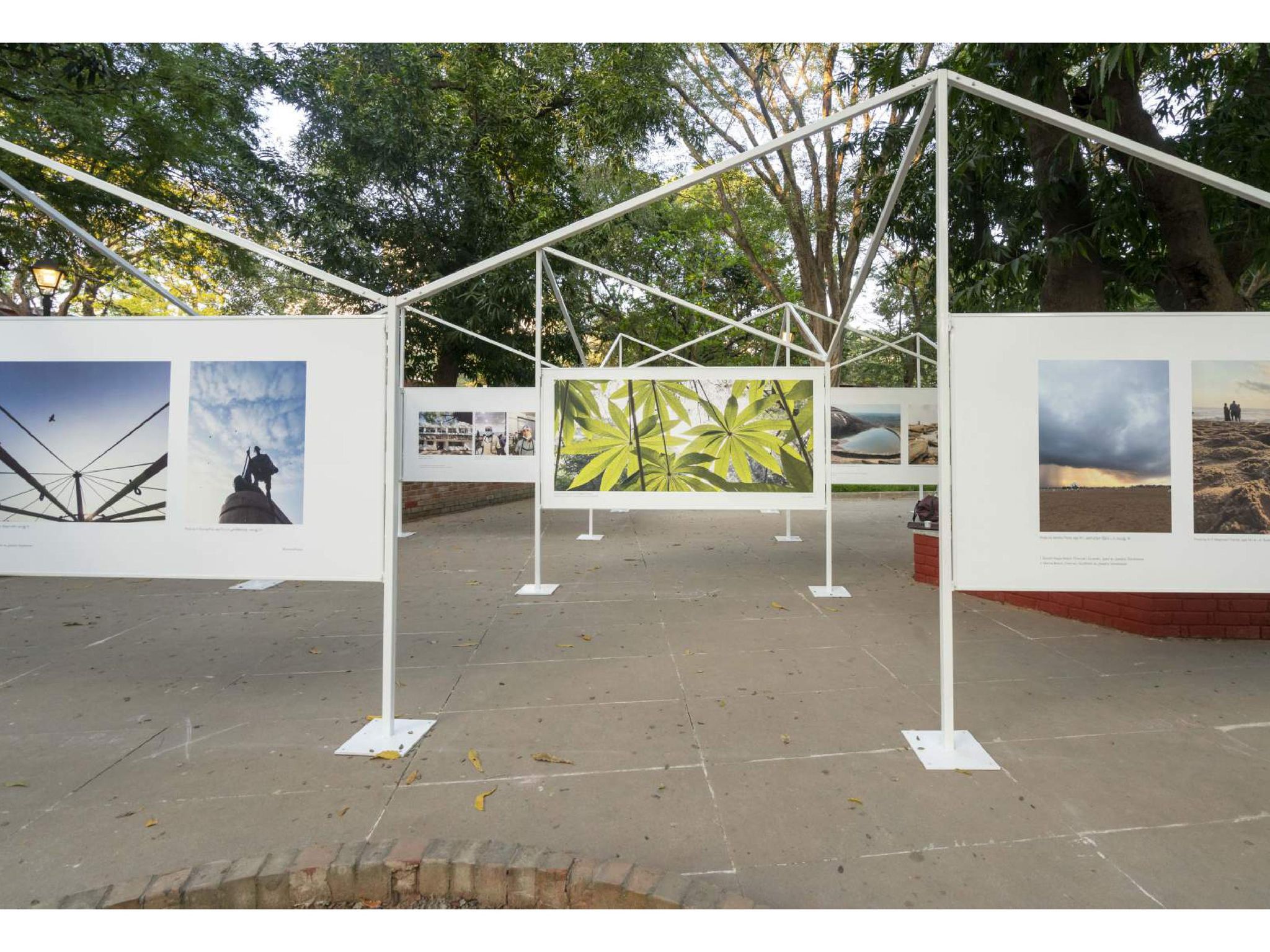 Tamil Nadu is a land of endless stories. With all the diverse people, food, architecture, landscapes, and cultural trails it has, exploring Tamil Nadu through pictures is a great way to reflect its richness. 
The state's heritage, both natural and man-made, can be seen aplenty across its length and breadth. That is exactly what these young artists from all over Tamil Nadu were invited to document over the last few months. This exhibition is a collective of their photographs that portrays Tamil Nadu and its stories through their lenses. The unfiltered vision of the students, and the endless stories of Tamil Nadu, come together and hope to strike a compelling narrative with the viewer.
These narratives are deeply entrenched in the colors, built environment, spaces and in the people of this land.  Exploring through the photographs, our young artists convey the stories we grew up with and many more we continue to weave.
Medley of Shades
The morning shade fills our memory with the chitter-chatter of people sipping tea and children playing cricket. Around us, we see buildings that have stayed for years embodying memories of friendship and love. From rusted doors to cracked windows, we see how beauty can be perceived in the simplest things around us.
The Earth and The Sky
A blanket of cloud changing into a sky of sunshine, we so often forget to look up. From changing its color and hue through the day, we see how the sky has a personality of its own. Sometimes blue, sometimes pink, the canvas of nature is ever changing and holds stories of time.
Living In The Space
Sounds of the morning dawn to barking street dogs, our coinhabitants share our space of dwelling and become part of our stories. From sneaking food to the cats to petting our dogs, we create connections that make us human. 
Through the streets
Wandering through different streets with a sense of belonging as we pass by different vendors and traffic, we see how so many stories dwell and rise in the same place every day. By capturing the scenes of everyday life, we attempt to freeze one moment of the hustle.
The Storytellers
Exchanging smiles with strangers gives a feeling of familiarity as we all rush to work and get busy with the hustle and bustle of the city. Conversation and connection with people around us is what carries our stories and memories and makes up the core of our experiences.
In collaboration with Goethe-Institut for the project Heritage trails Tamil Nadu, CPB Prism conducted a workshop for  Kendriya Vidyalaya students from the KVS Chennai Region on basics of photography - including vocabulary, composition, framing, light and contrast, and ways to shoot portraits. From these students, 15 were selected to explore Tamil Nadu through their lens. This exhibition showcases photographs that explore the culture, architecture, landscape, and the peple of the state.
Kendriya Vidyalayas: Avadi, CMFRI (Ramanathapuram), DGQA (Pammal), Puducherry, Neyveli Town, Chennai (Anna Nagar), Nagercoil, Madurai, Nilgiris, Aruvankadu, Dharmapuri, Tiruchirapalli, Chennai (Sulur)
25 students from the CPB Prism student community were invited to document the city of Chennai. Mentored by CPB Prism, students made the city their muse - keeping an eye out for color, architecture, flora, fauna, and picturesque nooks and corners.
Participating students are from the following schools: 
APL Global School, KC High International School, Chennai Girls Higher Secondary School, MH Road, Perambur, Chettinad Academy of Research and Education, Rani Lady Meyyammai Higher Secondary School, 
Zion Matriculation Higher Secondary School, Ajay Higher Secondary School For The Hearing Impaired, 
Vidya Mandir Senior Secondary School, St. Ebbas Girls Higher Secondary School, Akshar Arbol International School, St. Patrick's High School, Chennai Higher Secondary School, Koyembedu, and Padma Seshadri Bala Bhavan.
This project was done in collaboration with NalandaWay, KC High, Shishu Shakthi, and Ajay Memorial School
Supported by Goethe- Institut, Chennai and Photo South Asia.
Government support by Enchanting Tamil Nadu
Venue Partner: Government Museum, Chennai
Design Partner: The Architecture Story